40th New York Infantry Regiment's Monument at Gettysburg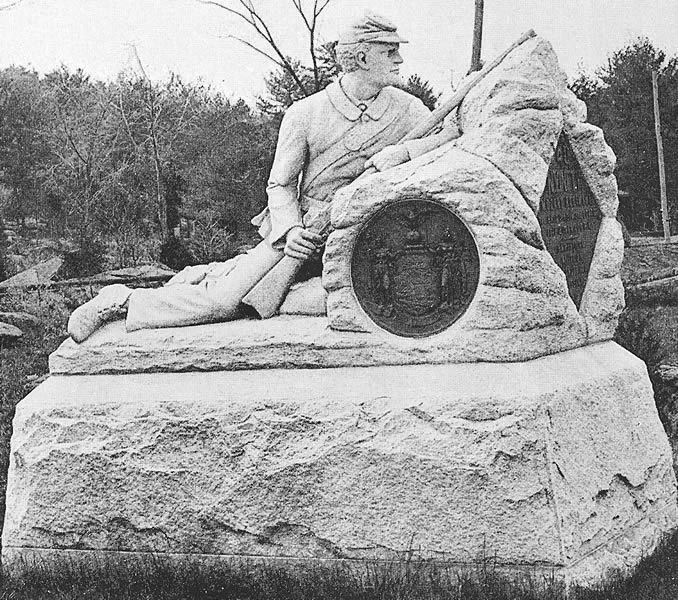 Taken from Final Report on the Battlefield of Gettysburg (New York at Gettysburg) by the New York Monuments Commission for the Battlefields of Gettysburg and Chattanooga. Albany, NY: J.B. Lyon Company, 1902.
INSCRIPTIONS
Right Side - 40TH N. Y. INFTY (MOZART REGIMENT) 3RD BRIG. 1ST DIV. 3RD CORPS, JULY 2, 1863; 4.30 P. M. CASUALTIES KILLED 23 WOUNDED 120 MISSING 7.
Reverse - THIS REGIMENT WAS MUSTERED IN JUNE 27, 1861, MUSTERED OUT JUNE 27, 1865, COMPANIES B, G, H, AND K, WERE FROM THE STATE OF MASSACHUSETTS CASUALTIES IN THE REGIMENT DURING THE WAR: KILLED, OFFICERS 9, MEN 220. WOUNDED, OFFICERS 40, MEN 692. MISSING, OFFICERS 2 MEN 266. TOTAL, 1,229.