41st New York Infantry Regiment's Monument at Gettysburg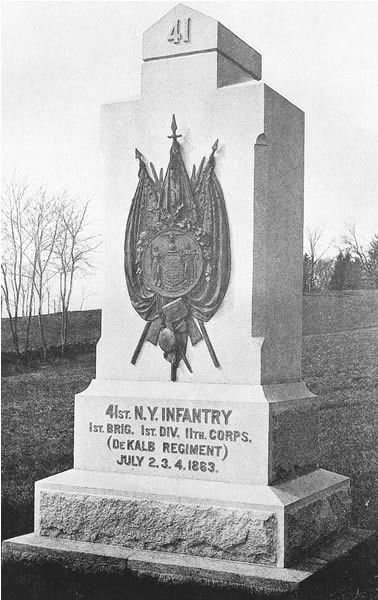 Taken from Final Report on the Battlefield of Gettysburg (New York at Gettysburg) by the New York Monuments Commission for the Battlefields of Gettysburg and Chattanooga. Albany, NY: J.B. Lyon Company, 1902.
INSCRIPTIONS
Front - 41ST N. Y. INFANTRY BRIG., 1ST DIV., 11TH CORPS., (DE KALB REGIMENT), JULY 2, 3, 4, 1863.
Reverse - CASUALTIES, KILLED 15, WOUNDED 58, MISSING 2; TOTAL Loss, 75.