146th New York Infantry Regiment's Monument at Gettysburg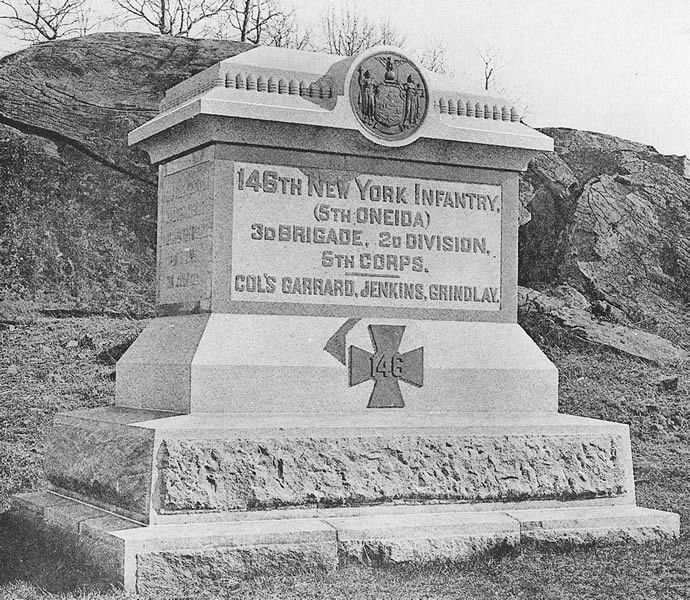 Taken from Final Report on the Battlefield of Gettysburg (New York at Gettysburg) by the New York Monuments Commission for the Battlefields of Gettysburg and Chattanooga. Albany, NY: J.B. Lyon Company, 1902.
INSCRIPTIONS
Front - 146TH NEW YORK INFANTRY (5TH ONEIDA) 3D BRIGADE, 2D DIVISION, 5TH CORPS. COL'S GARRARD, JENKINS, GRINDLAY.
Reverse - JULY 2 AND 3, 1863, CASUALTIES: KILLED 4, WOUNDED 24.
Right Side - ENGAGED IN 23 BATTLES. THRICE COMPLIMENTED IN GENERAL ORDERS.
Left Side - FROM THIS POSITION MAJ. GEN. MEADE OBSERVED THE BATTLE FOR A TIME ON JULY 3.