40th Regiment NY Volunteer Infantry | Flank Marker | Civil War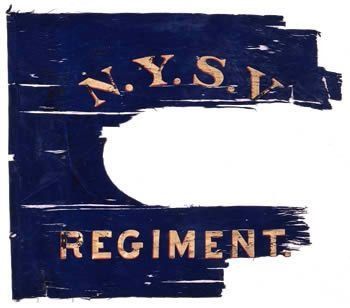 Flag dimensions: 24" hoist X 28" fly.
(2002.0153)
This blue silk presentation flank marker features painted inscriptions along the top and bottom. Over 25% of the flag is lost including all the fringe and the entire oval shield from the center where the unit's numeric designation once appeared. The inscriptions appear in mirror image on the other side. The remaining blue silk fabric is split and stained.