104th Regiment NY Volunteer Infantry | Regimental Color | Civil War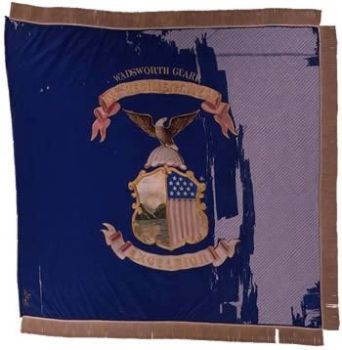 Flag dimensions: 83" hoist X 79" fly.
(2002.0136)
General James S. Wadsworth presented this "Tiffany Co." marked silk regimental to the 104th Regiment in the spring of 1862. The flag features the embroidered Arms of the State of New York. The two small holes in the upper hoist quadrant line up with damage to the staff, most likely caused by a bullet. In July 1963 restorers stitched the flag between two layers of nylon netting.