5th Regiment Cavalry, NY Volunteers | Flank Markers | Civil War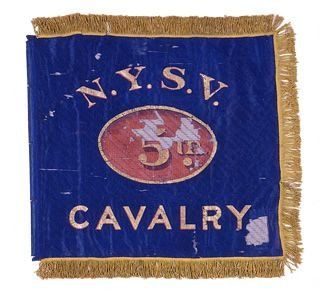 Flag dimensions: 29" hoist X 30" fly.
(2001.0029)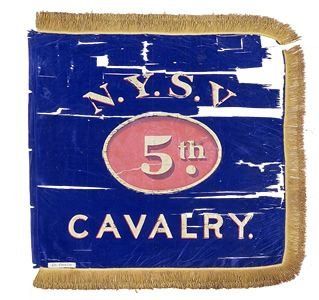 Flag dimensions: 31 1/2" hoist X 31" fly.
(2005.0088)
The 5th Regiment Cavalry, or "First Ira Harris Guard," mustered into service for three years during the late summer and fall of 1861. These blue silk flank markers date to the regiment's initial three-year muster. Each flag features painted inscriptions and an oval red shield in the center on both sides. "N.Y.S.V." and "CAVALRY." are in mirror image on the reverse.