3rd Regiment Cavalry, NY Volunteers | Standard | Civil War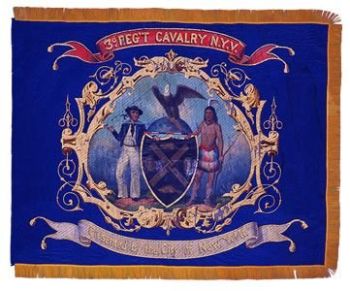 Flag dimensions: 58 1/2" hoist X 71 1/4" fly.
(2007.0165)
The 3rd Cavalry's standard features the Arms of the City of New York painted on the obverse and reverse. Both sides also include a painted presentation inscription on the lower ribbon, "Presented by the City of New York."