12th Regiment Cavalry, NY Volunteers | Guidons | Civil War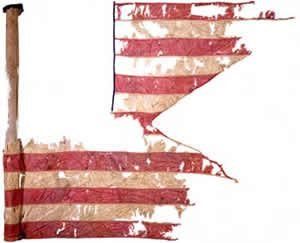 Flag dimensions: 29" hoist X 35 1/2" fly.
(2004.0025)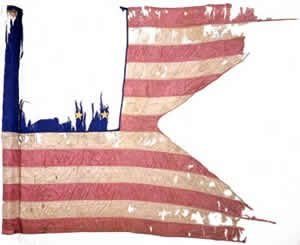 Flag dimensions: 30" hoist X 37 1/4" fly.
(2004.0027)
The two 12th Cavalry guidons seen here conform to the "stars and stripes" pattern prescribed in General Order No. 4, dated January 18, 1862. Both flags have extensive losses, most notably in the canton where stars once appeared. One of the guidons does have two extant stars from either a 34 or 35-star pattern.