14th Regiment Artillery (Heavy), NY Volunteers | National Flag | Civil War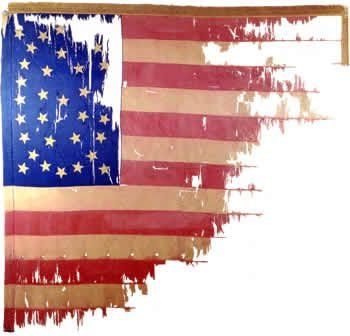 Flag dimensions: 73.5" hoist X 65" fly.
(2001.0043)
This silk national flag carried by the 14th Regiment Artillery, NY Volunteers features painted stars in a typical two concentric oval pattern. The flag also includes 2.75" long gold silk fringe along the top edge and for a small portion of the fly edge.