186th Infantry Regiment
Mustered in: September 5-29,1864
Mustered out: June 2, 1865.
The following is taken from New York in the War of the Rebellion, 3rd ed. Frederick Phisterer. Albany: J. B. Lyon Company, 1912.
This regiment, Col. Bradley Winslow, was organized at Sackett's Harbor; the companies were mustered in the service of the United States at that place for one year; A and B September 5th; C and D September 7th; E and F September 8th; H September 10th; I September 21st; and K September 29th; Company G was mustered in for one and three years September 28, 1864, at Hart's Island. The few three years' men in the regiment were, June 2, 1865, transferred to the 79th Infantry.
The companies were recruited principally: A at Wilna, Harrisburg, Croghan and Champion; B at Sackett's Harbor; C at Adams, Lorraine, Worth and in Richmond county; D at Clayton, Philadelphia, Pinkney, Rutland, Theresa and in Richmond county; E at Cape Vincent, Alexandria and Orleans; F at Leyden, New Bremen, West Turin, Pinkney, Croghan and Denmark; G at Albany, Watertown, Tarrytown, Plattsburg, New York city, Brooklyn, Herkimer and Graysville; H at Champion, Watertown, Sackett's Harbor, Wilna, Hounsfield, Brownville and Montague; I at Sackett's Harbor, Pamelia, Brownville, Adams, Hounsfield, Worth, Watertown, Lorraine and Richmond county; and K at Watertown.
The regiment left the State September 28, 1864; it served in the 2d Brigade, 2d Division, 9th Corps, and, commanded by Lieut.- Col. E. Jay Marsh, it was honorably discharged and mustered out June 2, 1865, near Alexandria, Va.
During its service the regiment lost by death, killed in action, 33 enlisted men; of wounds received in action, 15 enlisted men; of disease and other causes, 1 officer, 39 enlisted men; total, 1 officer, 87 enlisted men; aggregate, 88.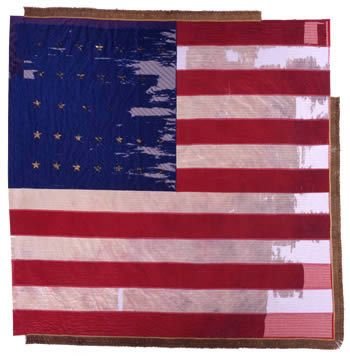 186th Regiment NY Volunteer Infantry | National Color | Civil War
The NYS Battle Flag Collection includes one national color carried by the 186th Regiment NY Volunteer Infantry. Red, white and blue silk fabric was…