5th New York Independent Battery's Monument at Gettysburg
Taken from Final Report on the Battlefield of Gettysburg (New York at Gettysburg) by the New York Monuments Commission for the Battlefields of Gettysburg and Chattanooga. Albany, NY: J.B. Lyon Company, 1902.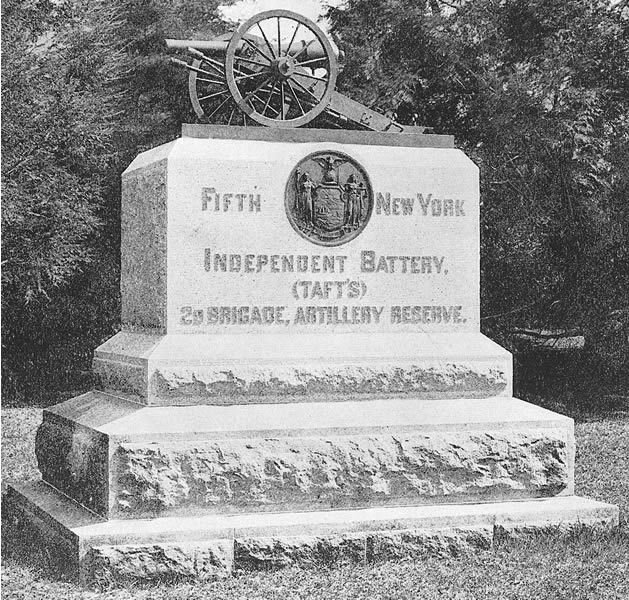 INSCRIPTIONS
Front - FIFTH NEW YORK INDEPENDENT BATTERY (TAFT'S) 2D BRIGADE, ARTILLERY RESERVE
Reverse THIS BATTERY HELD THIS POSITION FROM 5 P. M. JULY 2, TO 5, 1863. CASUALTIES, 1 KILLED, 1 WOUNDED.