United States National Flag | 1851-1858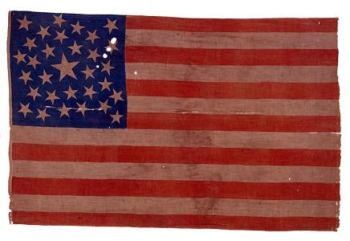 Flag dimensions: 30 3/4" hoist X 48 1/4" fly.
(1995.3176)
This printed cotton flag in the U.S. national pattern includes 31 stars in the canton. The thirty-first star represents the state of California. Thirty-one star flags remained official until July 1858 when a thirty-second star was added to represent the state of Minnesota.