CSS Beaufort | Jack | Civil War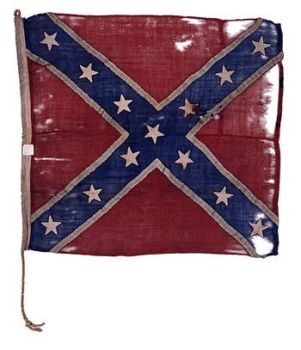 Flag dimensions: 34" hoist X 37 1/2" fly.
(1995.0296)
On April 5, 1865, Rear Admiral David Porter reported to Gideon Welles, Secretary of the Navy, that the Confederate screw tug Beaufort had been found in Richmond, Virginia. This flag, identified in museum records as the jack captured from the Beaufort, is made of red and blue wool. The 13 white cotton stars are appliquéd to both sides. Enoch Carter from Newburgh, New York, donated the flag on October 2, 1865.