121st Regiment NY Volunteer Infantry | Guidons | Civil War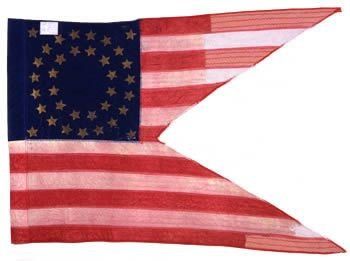 Flag dimensions: 27 1/4" hoist X 37 1/2 fly.
(1995.3775)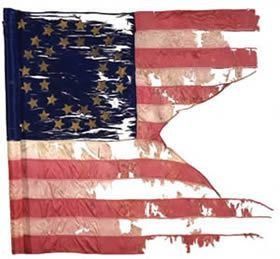 Flag dimensions: 26 3/4" hoist X 30" fly.
(2004.007)
The NYS Battle Flag Collection includes two guidons carried by the 121st Regiment New York Volunteer Infantry. Each silk swallowtail guidon conforms to the "stars and stripes" pattern prescribed in General Order No. 4, dated January 18, 1862. One guidon includes all it's stars, 35, while the other guidon, discolored, faded and with fabric losses, includes only 32 stars from the original 35. A flag restorer added netting and zig zag stitching to one of the guidons seen here.