9th Regiment Artillery (Heavy), NY Volunteers | Flank Markers | Civil War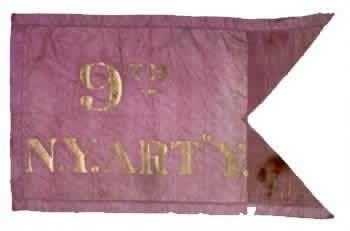 Flag dimensions: 16" hoist X 26" fly.
(2000.016)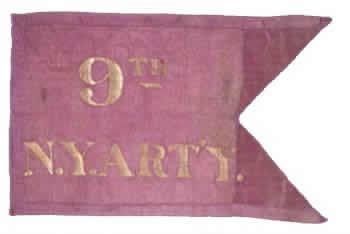 Flag dimensions: 16 1/4" hoist X 25" fly.
(2001.0054)
These purple, silk swallowtail flank markers include a painted regimental identification. To create the swallowtail, a horizontal cut was made from the fly edge and each end was then folded and stitched along the vertical, turning under the raw edge. The top and bottom edges were then turned up to cover the raw edges at the swallowtail and stitched down creating one inch hems.